Step into the lap of opulence as you embark on your journey. The Cadillac Escalade ESV SUV boasts a stunning exterior that exudes elegance and commands attention. Its sleek lines, chrome accents, and signature LED lighting create an aura of grandeur, ensuring you arrive in style wherever you go. 
Inside, you'll find a sanctuary of comfort and refinement. The cabin is meticulously crafted with premium materials, plush leather seating, and ample legroom, allowing you to relax and unwind during your trip. The spaciousness of the Escalade ESV ensures that even larger groups can travel comfortably, making it ideal for family outings, corporate events, or group
excursions. 
For those seeking utmost convenience, our Cadillac Escalade ESV SUV offers an array of amenities. Stay connected with onboard Wi-Fi, allowing you to browse the web or catch up on work during your journey. USB charging ports are readily available, ensuring your devices stay powered throughout the trip. Additionally, the vehicle is equipped with GPS navigation, providing seamless guidance through the bustling streets of Washington DC.
Whether you require transportation for a romantic date, a special event, or a sightseeing tour around Washington DC, our Cadillac Escalade ESV SUV is the perfect choice. Revel in luxury, style, and comfort as you traverse the capital city, creating unforgettable memories along the way. 
The BMW X5 2022 is the epitome of luxury transportation. This premium SUV offers a perfect blend of comfort, performance, and style that is unmatched in the automotive world. The exterior design is bold and dynamic, with a powerful front grille and sculpted lines that demand attention on the road. The interior is equally impressive, featuring high-end materials and finishes, advanced technology, and an intuitive layout that ensures a relaxing and enjoyable ride for all passengers.
The BMW X5 2022 is equipped with advanced features such as a panoramic sunroof, heated and ventilated front seats, and a premium audio system that provides a fully immersive audio experience. The spacious cabin provides ample legroom and headroom, making it an ideal choice for both short and long journeys.
Whether you are looking for a luxury SUV for a special occasion or a comfortable ride to your destination, the BMW X5 2022 is the perfect choice. With its exceptional performance, cutting-edge technology, and unparalleled comfort, this vehicle sets the standard for luxury transportation.
Experience luxury transportation at its finest with our BMW X7 2021 SUV. With its sleek and stylish design, you'll experience unparalleled luxury and sophistication. The spacious and comfortable interior is perfect for individuals or groups who want to travel in style.
The BMW X7 2021 is equipped with state-of-the-art technology, including a Harmon-Kardon sound system, four-zone advanced climate control, and a panoramic sunroof that allows you to enjoy the beautiful scenery. The vehicle's advanced safety features ensure a smooth and safe ride for all passengers.
Whether you need transportation for a special event, corporate meeting, or airport transfer, our BMW X7 will make your trip an unforgettable experience. With our commitment to excellence and our dedication to providing the very best in luxury transportation, you can trust us to make your journey an unforgettable experience. Sit back, relax, and enjoy the luxury and comfort of our 2021 BMW X7.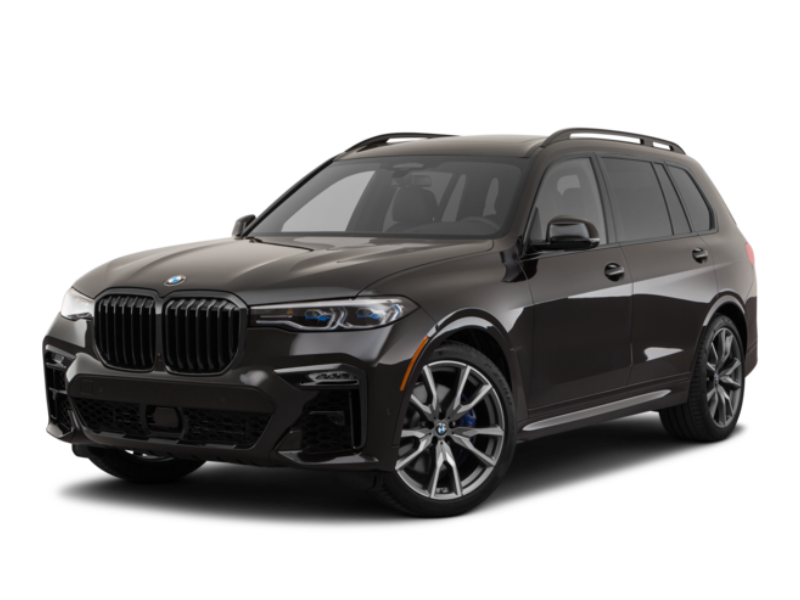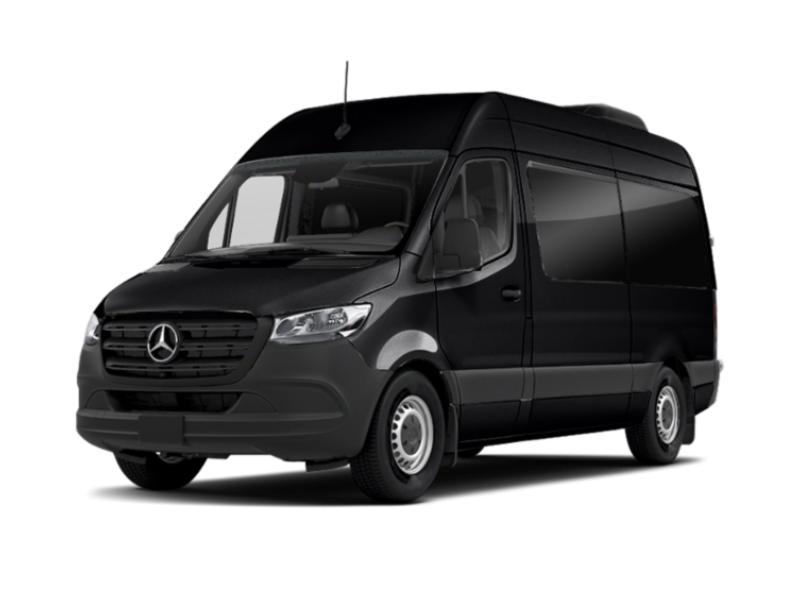 Mercedes-Benz Sprinter Passenger Van
Experience luxury travel like never before with our 2022 Mercedes-Benz Sprinter Passenger Van. This spacious and stylish vehicle is perfect for transporting up to 14 passengers in ultimate comfort and style. 
The van is equipped with plush leather seating and ample legroom, ensuring that every passenger has a relaxing and comfortable ride. The large panoramic windows provide breathtaking views of the surroundings, making every trip a memorable one.
The interior of the van is designed with modern amenities such as a high-quality audio system, climate control, and Wi-Fi, ensuring that passengers can stay connected and entertained throughout the journey. The exterior of the van boasts a sleek and sophisticated design, showcasing the iconic Mercedes-Benz emblem and bold lines that make it stand out on the road. The van is also equipped with advanced safety features such as lane departure warning, blind spot monitoring, and collision avoidance, providing peace of mind to both passengers and driver.
Whether you need a luxury transportation for business travel, airport transfers, or special occasions such as weddings or proms, our 2022 Mercedes-Benz Sprinter Passenger Van is the perfect choice for a comfortable and stylish ride.